Vietnam Visa on Arrival
As of April 28th, 2000, The Vietnam Visa on Arrival (VOA) program has been available for 180+ nationalities in the world.
Visa approval letter is a Pre-arranged visa witch required to obtain a "Vietnamese Visa on Arrival" at airports, issued and stamped by the Vietnamese Immigration Department or the Consular Department of the Ministry of Foreign Affairs. (Online Visa Approval Letter only applies to travel by air).Your passport must be valid for six months beyond your planned stay, and you must have at least one blank visa page.
If you arrive in Vietnam without an appropriate visa (which could be an e-visa) or pre-approval for a visa on arrival, you will be denied to enter.
How long it will take
The earliest you can apply is better to avoid last minutes rush, normally it take 2 working days to get an approval letter from immigration department of Vietnam.
Things to note
People from the Visa Exempt Countries can travel to Vietnam without visa, please check here if you need to apply for a Visitor Visa
Duration
You can obtain the Vietnam visa under the following categories depending on your plans
1 month single entry
3 months single entry
1 month multiple entry
3 months multiple entry
6 month multiple entry
12 month multiple entry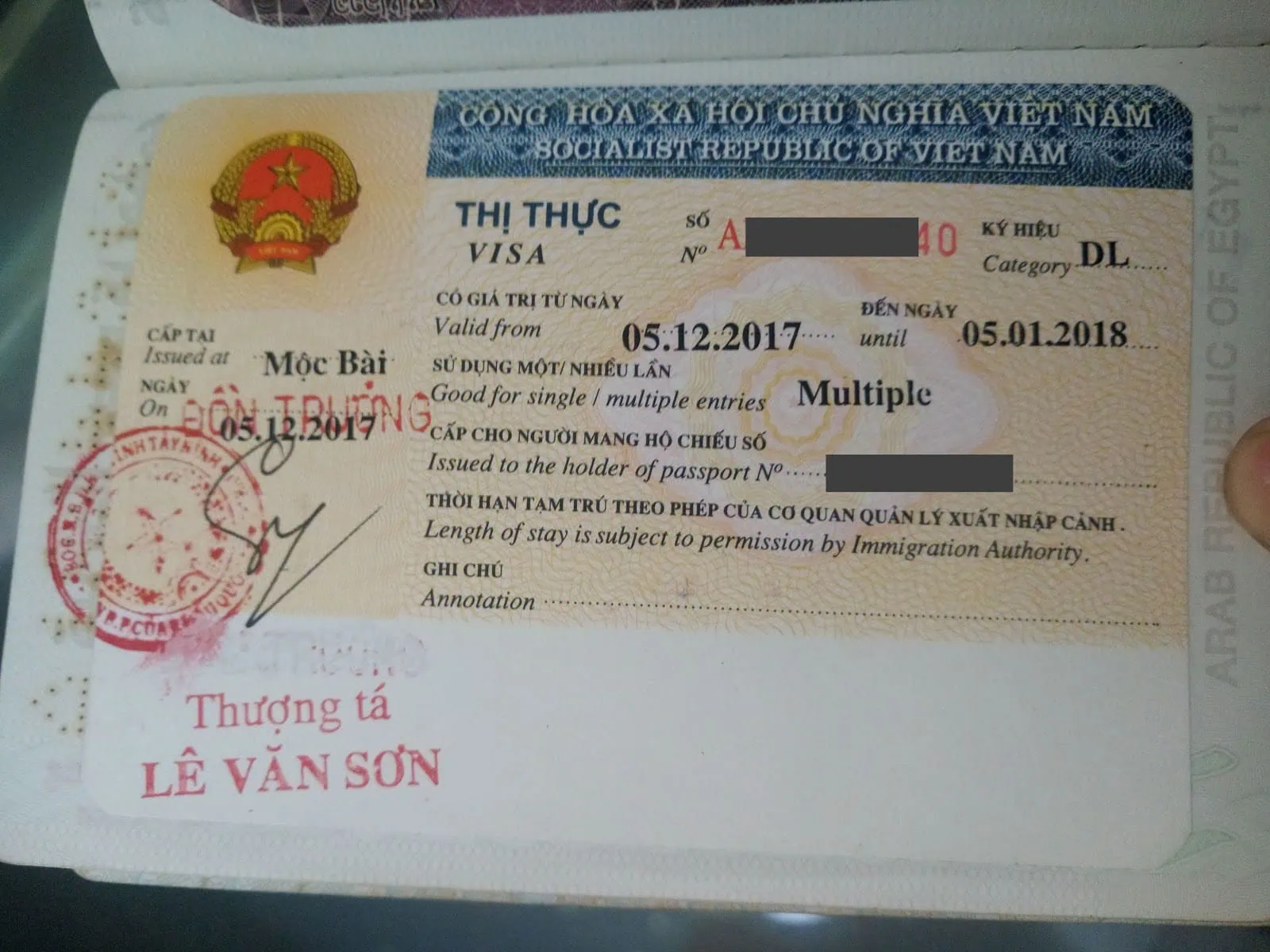 1 month multiple entry visa
3 months Single entry visa
1 month Single entry visa

To obtain Vietnam Visa On Arrival, other countries travelers just need to finish the following simple steps:
Go online www.vietnammyvisa.org and Submit Visa Application,
Take 5 minutes to fill out the form online with minimum required information.
Submit application form online via our secure network to receive the Approval letter.
After 2 working days (normal service) YOU WILL:

Get visa approval letter via email (attached with Vietnamese visa application form)

Get your Vietnam Visa Stamped from Immigration officer after your arrival at Landing visa counter – Vietnam International Airports ( Ha Noi/ Da Nang/ Ho Chi Minh city/ Nha Trang / Hai Phong / PhuQuoc Island).
Upon landing, head to the Landing VISA (VOA) Counter, present the following to the Immigration Officer, to get VISA stamped onto your passport.

Your passport, Visa approval letter
2 Passport-sized photos
Vietnamese visa application form, and
Stamping fee (Vietnamese Dong VND or U.S. dollars)
Fees for Visa Services
You can check the Vietnam Visa fee for application form and other visa related fees collected by Vietnam Immigration Department and reflect Vietnam My Visa service fees only.
NOTES:
Before applying for Vietnam visa please make sure that your passport has at least 6 month validity counting from date of arrival and blank pages left for new stamps. Visa on arrival option is ONLY applicable if you are TRAVELING BY AIR to Vietnam.